You're So Cool....Don't Change
These cards were so much fun to make!
Here's What You'll Need:
Decorative Card Stock Paper
Ribbon
Hole Punch and/or Croc-O-Dile w/ grommets
Chip board letters
Scissors
Glue Sticks
Clear Treat Bags
Dollar Store Chocolates (that look like gold coins.)
Measure the width of the treat bag and cut the base paper 1/4 in. wider.
Cut the decorative paper so the base paper is just a bit wider.
Glue the smaller onto the larger paper then fold in half.
I found some cute Valentines labels,
printed them out,
then cut around the
shape.
Use a glue stick to glue the label onto the decorative paper.
Punch 2 holes at the bottom for the ribbon.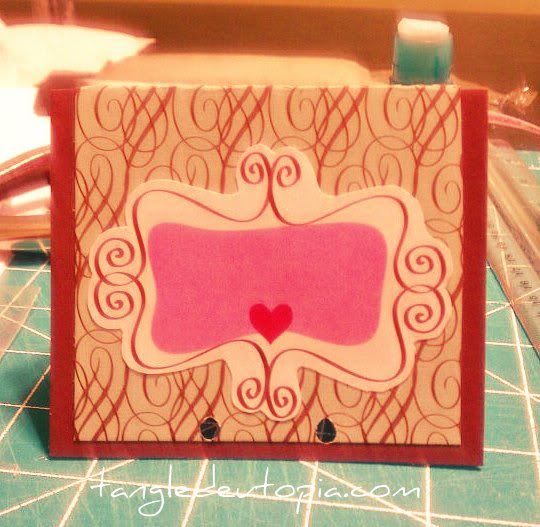 .
Fill the bag with chocolate coins.
Use the hole punch one more time to make a clean hole through all layers.
Glue the bag to the bottom (or back side) of the paper.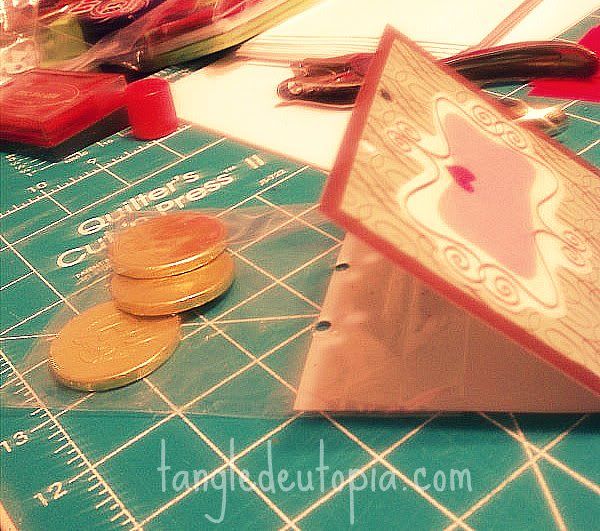 three.
Next fasten 2 grommets in the holes and pull the ribbon through the holes from the back.
Tie into a bow.
Use the glue stick to glue the letters onto the front.
~Voila~