Here Are the Rules:
*Start on your blog and clink on another blog's link.
Keep clicking through to another blog until you get to the 6th blog.
*Leave a comment on their blog saying "Hey, I found you through 6 degrees of blogging!
You are being featured on my blog today!
(Leave your blog URL so they can find you and the featured post.)
*Write a quick blurb on your blog with the 6 degrees button, a link/button to your featured blogger and a few nice words about them and their blog.
Encourage your readers to visit your featured blogger and leave them some comment love!
*Link your blog up on the MckLinky blog hop (feel free to grab the blog hop code if you want) so we can visit your blog and see who you found!
This is me.
And I found 6 Degrees from: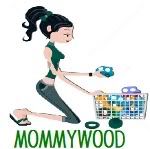 Who Led Me To:
That Led Me To:
(I couldn't find a button for some of you Darlings!
I pray you're not mad that I whipped up my own so it was easier to get to you!)
Kellie Led Me To Michelle
And Michelle Led Me To:
Last but not least: My Featured 6th Blogger!
Kimberly insinuates that she has MOM issues, but she's doing a FanTabuLous job at being creative!
Go check out her site for some cutesy ideas at being Creative!
As you can tell, I rarely follow directions. I posted all 6! Actually, some crazy
ADHD thought process didn't even get me to the last rule...
What was the last thing she said?.....
Who Cares? I'm living on the wild side and hopefully gaining some new Bloggy Friends!
Where My Peeps?
Holla Atcha Boy...uh...Girl...
Thanks for stopping by!